At Austin Hayes, our entire organisation, from the directors to the trainees, has made a commitment to excellence.
Every day we set out to demonstrate our hard work ethic and professionalism to complete contracts and projects effectively and efficiently. We strive to get things right the first time and on time.
We are committed to providing work and service that meets our customers' expectations and other applicable requirements, thereby promoting and forging long-term mutually beneficial relationships/partnerships/alliances for all interested parties, including our suppliers and our local community.
We also aspire to be better tomorrow than we are today. We are constantly in pursuit of higher quality standards and have established a set of objectives to provide measurable impetus for driving this. We strive to ensure that all our customers recognise us as being the best in our specialised fields of ammunition container refurbishment.
The foundation of our commitment to quality is enshrined in our company 6 Key Principles:
Integrity
Respect
People Development
Responsibility
Safety
Performance and Quality Service
These are critical to all our working practices and are also integrated into our 6 Quality Principles:
Customer Focus
Leadership
Engagement of People
Process Approach
Achieving Continual Improvement
Relationship Management
Our team are fully aware of their commitment to quality. Together we are responsible for the standard of our performance and workmanship. Our organisation not only requires the full cooperation and support of our team, but also that of our suppliers and specialist sub-contractors in making the same commitment to the Austin Hayes Group, Quality, Health and Safety, and Environmental standards and procedures.
This policy statement is reviewed at least annually. As part of our commitment to achieving continual improvement, the Integrated Management System as a whole is under constant review, and changes will be made in a controlled manner as required to meet the needs of the organisation and interested parties.
Date of issue: 27th February 2023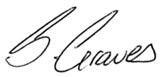 Steve Graves
Managing Director
If you have any questions on this resource, please don't hesitate to get in touch.